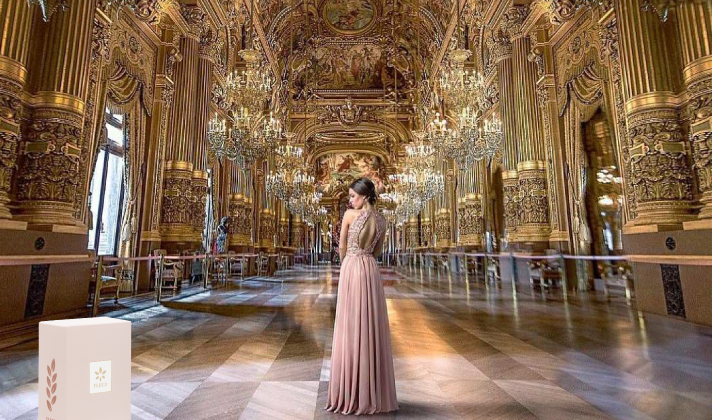 new fragrance
The Luxury of Simplicity The new fragrance collection for women. A trip to create a fragrance. As you know the development of a luxury fragrance is a long way trip, generally lasting between 6 and 18 months. Each fragrance starts with a dream, inspiration from a real history or moments, an "orchestra theme" which can either take the form of a material base – the mix of two or three raw materials, like an initial note at the whole music project – or of an initial feeling, the desire to translate or convey a specific emotion. From there, the perfumers gradually build a full-scale composition, tinkering and problem-solving until a perfect balance is achieved.The challenge is to polish and perfect without losing the impact and personality of the original idea.
Luxury is not easy to define.
A luxurious experience can mean sumptuous, elegant and ratified. However, for us, luxury means hassle-free, pampered and reassured. Simplicity delivers the latter by making people feel confident that they've made the "right choice"—assuring them that they don't have to second-guess themselves. Luxury products achieve this by doing the legwork for the customer, anticipating needs and exceeding expectations. They give the customer a simplified experience by foreseeing and removing customer burdens.
Complexity and unpleasant purchase surprises are so commonplace that eliminating them is a luxury. Consider a luxury vacation—elegant surroundings and comfort are essential but eliminating the fine print, removing hidden fees and simplifying choices are also part of delivering a feeling of luxury. Simplicity means shortening the distance between the customer and the company – whatever that takes. Delivering this type of simplicity is so rare that it warrants a premium price and delivers an exceptional experience.
The high-quality and creative ready-to-wear is identified as a luxury symbol. And it is, of course, from a business and brand placement point of view addressed to a high consumer range. I think this term has been changing its exclusive "richness symbol" meaning in time. As a matter of fact today we can meet people who wear any kind of luxury symbol without "looking" luxury. They only look rich. Because today luxury involves exclusiveness, nearly uniqueness, and not because it is addressed to few people because it's special instead.
Luxury is research, the chance to experience new routes, to find new and not predictable or already seen solutions. Experimentations are luxury. And it's a fortune finding them and being able to have them. There are for example dresses which really give you the feeling of luxury for the way they have been made, for the quality of manufacturing, whilst some other expensive and intricate work are just opulent. Same for perfumes, jewelry, accessories.
Craftsmanship is luxury.
A product is a luxe when it is handmade, tailored for few. Luxury meaning exclusiveness. Are status symbols luxury? Yes, sometimes.
The Luxury of Simplicity The new fragrance collection for women – find us on Facebook